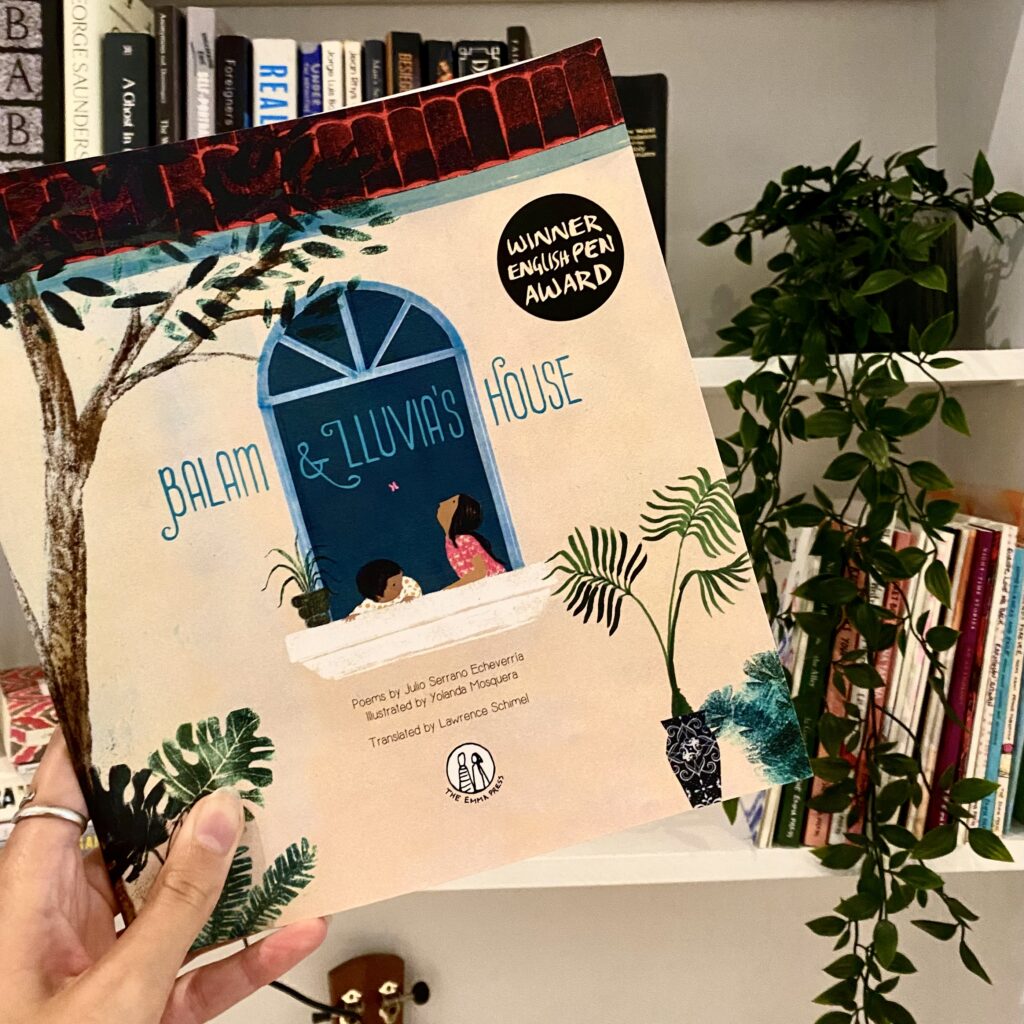 Meet Balam, a boy who could be a cat. Meet Lluvia, a girl who could be the dawn.
Balam and Lluvia are siblings who catch fireflies, bid farewell to their pet fish in the bathroom, and wait for Ratón Pérez to collect their teeth.
In Balam and Lluvia's House, the secret tastes and sounds of the everyday are waiting to be found. From the smell of crushed laurel leaves to the whispers of the peach tree in their back garden, every day is a day of discovery. Full of lively and reflective poems, this book invites the reader to run alongside Balam and Lluvia captivated by the world that surrounds them.
Lawrence Schimel's translation brings this children's poetry collection by acclaimed Guatemalan author and playwright Julio Serrano Echeverría into English for the first time. With full colour illustrations throughout by Yolanda Mosquera.
Watch the recording of the online launch featuring the author and translator, hosted by the Centre for Book Cultures & Publishing and Outside in World as part of their seminar series on translating children's literature.
Page count: 32
Publication date: 20 Jul 2023
Paperback ISBN: 9781915628114